Mexico has been making global headlines recently for an issue that has been festering within the country for generations: femicide. There have been an increasing number of female murders within the past year. As BBC reported, this year was a "record high of 3,825 women were killed in Mexico, according to official figures – up 7% from 2018." This has caused an increase in political movements within the country – all in hopes for more action against the violence.

The most recent protest followed the murder of 26 year old Ingrid Escamilla and 7 year old Fátima Aldrighett. Activists demanded action be taken in order to bring the two women justice, which has not been a positive trend in relation to the other 700 investigations that the Mexican police are conducting. Additionally, they wanted punishment for the newspaper that published grusim photos of Ingrid's body, calling her murder the "fault of cupid." The activists gathered in front of President Andrés Manuel López Obrador's place to confront him about the issue. Obrador responded to disapproval in the media, as they are distorting the situation. He claims that his government does all that it can for the safety of women.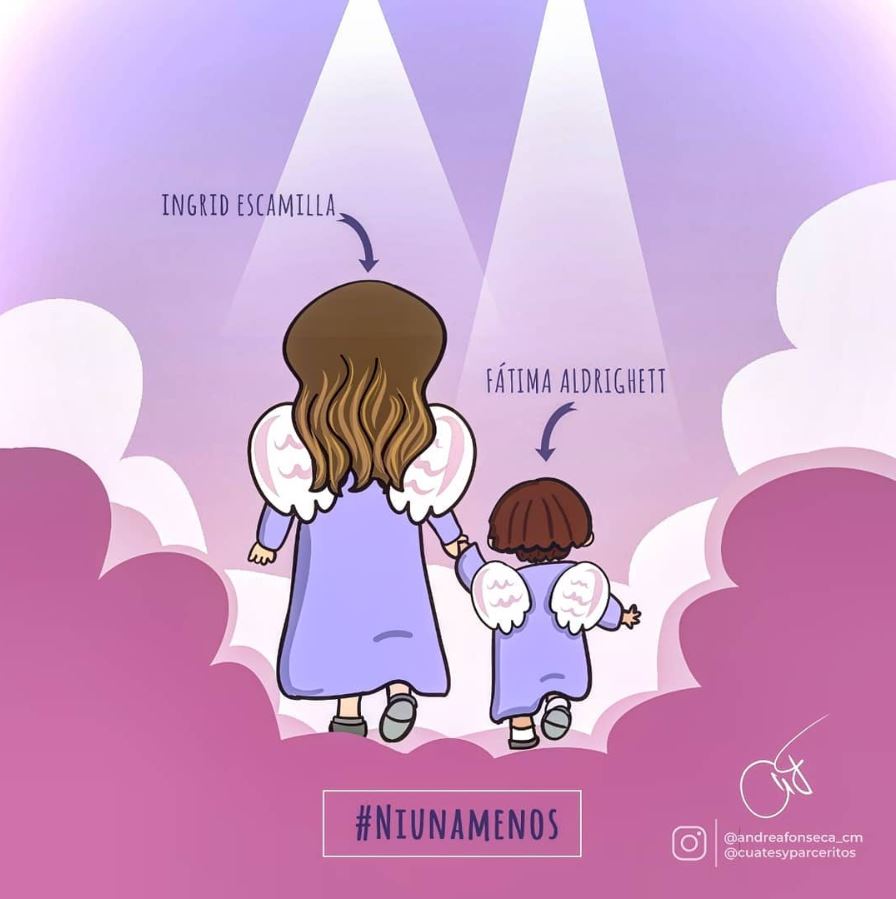 Although I focused on one BBC article, I read 3 on the same topic: BBC, New York Times, and NPR. All three did a fine job at being objective. I was weary of personal bias being implemented within the articles, which I did not find. However, the sole possibility for this topic to be on the headlines is a product of bias, as this is what the news sites deemed important. I also find this very important. I think this is a major issue that is happening within the country, and there needs to be more awareness about it. However, these articles were a few in the many others based on deaths in Mexico. Latin America, in a bigger picture sense, is always portrayed as a dangerous place — one that people fear being in. I think this has a great influence on the way people in the United States view people from Latin America.

This topic can relate to Chasteen's mention of women after the Independence movement. Chasteen briefly speaks about the inability for women to move out of their social position after Mexico's independence. Given the troubling times women are experiencing in Mexico at the moment, it is clear that the foundation of their social standing was never broken — women are still seen as less. I also wanted to connect this to a journal entry written by Melissa Wright. Wright argues that Mexican state leaders often relate the drug issue within the country to Necropolitics. Necropolitics is the use of social and political power to decide when someone dies. Wright believes that leaders in Mexico are not attending to the violence in the country because they see the drug issue within the country and believe the violence will work itself out.
By Lily Walters
Works Cited:
"Activists Decry Femicides After Another Woman Is Killed In Juárez, Mexico : NPR." Accessed February 20, 2020. https://www.npr.org/2020/01/26/799695694/activists-decry-femicides-after-another-woman-is-killed-in-ju-rez-mexico.
Chasteen, John Charles. 2016. Born in Blood and Fire: A Concise History of Latin America. 4th ed. New York: W.W. Norton.
Fonseca, Andrea. "#ingridescamilla Hashtag on Instagram • Photos and Videos." Accessed February 20, 2020. https://www.instagram.com/p/B80Ba2uhISw/.
"Ingrid Escamilla: Hundreds Protest against Woman's Brutal Murder – BBC News." Accessed February 20, 2020. https://www.bbc.com/news/world-latin-america-51512878.
"Necropolitics, Narcopolitics, and Femicide: Gendered Violence on the Mexico-U.S. Border | Signs: Journal of Women in Culture and Society: Vol 36, No 3." Accessed February 20, 2020. https://www.journals.uchicago.edu/doi/full/10.1086/657496?mobileUi=0.
"The Grisly Deaths of a Woman and a Girl Shock Mexico and Test Its President – The New York Times." Accessed February 20, 2020. https://www.nytimes.com/2020/02/19/world/americas/mexico-violence-women.html.